You might think that betting on harness horse races (aka being a handicapper) means putting all the horse numbers into a hat and then blindly extracting one on which you bet a month's worth of rent money. Sadly, this is how many handicappers do it and they are always astonished about their loss, but it doesn't mean you should do the same.
If you are not willing to put the effort into researching competitors or at least reading the analysis of experienced bettors, you have higher chances of winning by gambling at online casinos. In fact, here's a Gala Casino Bonus code 2018 you can use.
Going back to all those who want to take harness racing seriously, we will present a few basic aspects each handicapper should understand prior to placing a bet. We are not promising you'll be rich but you will improve your chances of making the right choice.
Common approach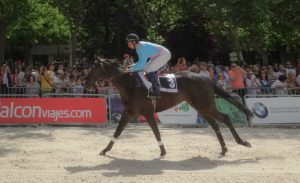 Each handicapper has a few tools at his disposal to help him make an informed decision. Take the following as a simple noob approach to harness betting. You are not an expert, in fact, you might have never placed a bet before, so it's understandable why you're afraid to make your own analysis. In such cases, it's ok to ask the experts for advice.  You will find them online or among your friends.
It's natural to trust an expert's decision but not blindly. If your gut tells you something's wrong, perhaps is better to listen to it. Intuition is a powerful tool but can be just as misleading so don't base all your decisions on that.
Those who want better odds can bet on "the favorite." This strategy, if you can call it that, is not bad considering about one third of races are won by the favorite. Let's say you bet on 10 races in a night. If you bet on the favorite horse of each race you have good chances of winning 3 of those bets. Not bad, isn't it? Now, the trick is to calculate the bet amount in a way that the 3 won bets cover for the 7 lost ones. For that, you need great odds, so it's best to shop around before choosing a bookmaker.
Conduct your own analysis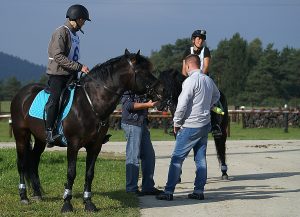 Now, you can't take the above approach for an indefinite period of time. At a certain point you will inevitably observe things and you will make your own judgment. Here's what you have to take into account:
Drivers. It's easy to determine the value of a driver. The best one are featured regularly in the weekly top. These are the ones who know how plan out a race to harness the full potential of a horse. Take a look at their batting average, anything above .300 is great.

Consistency. The best horses do well week after week. Take a look at recent races and determine which horse had the most predictable outcomes.

Class

. This is a term for horse racing that basically say fast horses that earn a lot of money are high class and increase the purse of the race they participate in. So, the purse is a good indicator of class.

Post position. Horses that start on the inside have less distance to travel, so it's only logical to pay attention to horses in inside post positions (1-5).